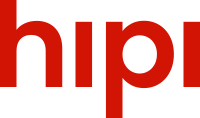 All
News
Product
Creator
Business
The Future of Video Watching as a Money-Making Opportunity
Unlock Your Potential and Earnings with Hipi's Creator Select Program
In today's digital age, video content has become a dominant force in entertainment and information-sharing. With the rise of streaming platforms, content creators, and innovative technologies, the landscape of video watching is evolving rapidly. This evolution not only provides unprecedented access to diverse content but also presents lucrative opportunities for individuals to turn their passion for video watching into a viable source of income. One of the most exciting avenues for video content creators on Hipi is the
#CreatorSelectProgram
, an exclusive program that allows creators to earn money while doing what they love. Unlock your earning potential right now:
https://hipiapp.onelink.me/hGT6/CSP
The Proliferation of Niche Content 
As the demand for specialized knowledge and interests grows, niche content is set to become a significant driver of revenue in the video-watching space. Content creators who cater to specific audiences with unique interests, such as rare hobbies, alternative lifestyles, or specialized skills, will find themselves in high demand. This trend is expected to provide ample opportunities for creators to monetize their expertise and cater to a dedicated fan base.
Interactive and Immersive Experiences 
The future of video watching will not be limited to passive viewing. Interactive and immersive experiences, enabled by technologies like augmented reality (AR) and virtual reality (VR), are poised to revolutionize the way viewers engage with content. Creators who can leverage these technologies to provide truly immersive experiences will be at the forefront of this exciting trend, unlocking new monetization opportunities through premium subscriptions, virtual events, and merchandise.
Know how AI is shaping the next era of content monetization
- 
Blockchain and NFT Integration 
Blockchain technology and Non-Fungible Tokens (NFTs) are set to disrupt the traditional monetization models in the video-watching industry. Creators can tokenize their content, allowing fans to purchase and own unique, verifiable digital assets. This creates a direct relationship between creators and their audience, potentially leading to increased revenue streams through the sale of exclusive content, collectibles, and limited-edition merchandise.
Personalized Content Delivery 
With advancements in artificial intelligence and machine learning, personalized content delivery will play a pivotal role in the future of video watching. Platforms will utilize algorithms to curate content based on individual preferences, leading to higher viewer engagement and retention. Creators who understand and cater to their audience's preferences will have a competitive edge in attracting and retaining subscribers, thereby increasing their earning potential.
Top 10 things to consider before you begin to monetize your videos.
Social Commerce and Affiliate Marketing 
The integration of social commerce features within video platforms will allow creators to directly sell products or services to their audience. Additionally, affiliate marketing partnerships with brands will continue to be a viable revenue stream. Creators can promote products they genuinely endorse, earning commissions for each sale generated through their unique affiliate links.
Livestreaming and Donations 
Livestreaming has become an integral part of content creation, allowing creators to interact with their audience in real-time. Viewers can make donations or purchase virtual gifts during livestreams, providing an immediate source of income for creators. This trend is expected to grow, with platforms introducing more features to enhance the monetization potential of livestreaming.
The future of video watching as a money-making opportunity is bright and full of potential. As technology continues to advance and consumer preferences evolve, content creators will have a multitude of avenues to monetize their content. By staying informed about emerging trends and leveraging innovative technologies, aspiring creators can turn their passion for video watching into a sustainable and rewarding source of income. The future of video watching is not just about entertainment; it's about empowering creators to thrive in the digital landscape.