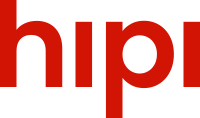 All
News
Product
Creator
Business
Unveiling the #MonsoonDiaries Challenge on Hipi
Embark on a Rain-soaked Adventure
The monsoon season has a way of weaving its own tales, painting landscapes with raindrops, and evoking a ton of emotions. Now, imagine capturing these moments and sharing them with the world in a digital diary that celebrates the monsoon's magic. Introducing the
#MonsoonDiaries
Challenge on Hipi, where users are invited to go creative with the idea of rain and monsoon experiences. 
Hipi, a
short-video platform
that thrives on user creativity, has set the stage for an extraordinary challenge that aligns perfectly with the soul-soothing vibes of the monsoon season. The hashtag #MonsoonDiaries is all about loving the rain. Picture this: The pitter-patter of raindrops, the sweet smell of wet soil, and the symphony of nature coming alive – all these facets of the monsoon find a home within the #MonsoonDiaries Challenge. 
Hipi users are invited to express their monsoon experiences through short videos that capture the mood, the moments, and the memories that make this season so special. 
The challenge is a perfect blend of creativity and authenticity. Whether it's showcasing a cozy reading nook by the window, a fun dance in the rain, or a hot cup of chai and 'pakodas' to beat the dampness – Every video contributes to the monsoon experience. You can capture literally anything related to the rains in the
#MonsoonDiaries
challenge and be a part of it before it ends on 11th September 2023. 
The challenge is definitely a bridge between users, coming together and celebrating their common love for the rain. It encourages them to step out and embrace the world outside their windows.  
So, if you're ready to splash in puddles, sip chai by the window, or get lost in the monsoon's melody, join the #MonsoonDiaries challenge on Hipi. Unleash your creativity and come celebrate with us as we enjoy our monsoon moments. 
About Hipi 
Hipi, is a short-video platform that brings together moments of joy, inspiration, and discovery. The platform empowers brands and merchants to harness the power of storytelling and product discovery in an industry-changing, retail marketing environment.  
Download the Hipi app on the Google Play store or Apple App Store.