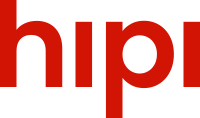 All
News
Product
Creator
Business
The winner of #HipiLipsyncBattle are here
Rahul Jha and Sneha Tomar, A Dynamic Duo Takes Home Rs. 1 Lac Cash Prize And A Feature in the Music Video for Zee Music Company
In a spectacular culmination of talent, perseverance, and sheer passion, the winners of the six-month-long
Hipi Lipsync Battle
have been revealed, and none other than
Sneha Tomar
and
Rahul Jha
have claimed their rightful throne as the ultimate champions so ye hai 'Hipi ke Asli DrameBaaz'. This extraordinary competition, spanning half a year, showcased not only their lip-syncing prowess but also their endurance and adaptability as they conquered monthly challenges and overcame fierce competitors to secure their well-deserved victory. 
The six-month journey was a testament to the unwavering commitment of creators. Navigating through a diverse array of themes. Creators consistently delivered performances that left audiences in awe and the judges in admiration.
The fierce competition that unfolded over these six months was not without its trials and tribulations.
Sneha Tomar
and
Rahul Jha
, along with their fellow participants, faced an array of challenges that pushed their boundaries and tested their adaptability. The evolving nature of the battle meant that they had to continuously innovate and elevate their game, and they did so with grace and passion, leaving an indelible mark on every video they posted.
But their victory was not only measured in applause and accolades; it came with tangible rewards. As the grand winners,
Sneha Tomar
and
Rahul Jha
walked away with a substantial cash prize of Rs. 50,000/- each and a chance to be featured in a music video by Zee Music Company.