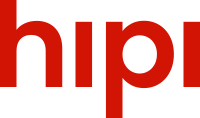 All
News
Product
Creator
Business
Showcasing #HeartBreak: A Recap of June's Hipi Lipsync Battle Entries
Embracing #Heartbreak through Lipsync Videos on Hipi
In the vibrant world of
Hipi Lipsync Battle
, June brought forth a wave of emotions with the
#Heartbreak
theme. Content creators from all corners of the platform poured their hearts out through captivating lipsync videos, exploring the depths of sorrow, longing, and resilience.
Simran Kaur Suri's heartfelt performance as a Punjabi Kudi left a lasting impact on the viewers and host Shivangi Khedkar. With her expressive eyes, flawless lip-syncing, and graceful movements, Simran skillfully conveyed the pain of heartbreak through every beat of the Punjabi dialogue.
The June lipsync video entries for #Heartbreak showcased a myriad of emotions, revealing the vulnerability of the human heart. Creators delved into themes of lost love, betrayal, and shattered dreams, capturing the essence of heartbreak in its rawest form.
From subtle nuances to powerful expressions, every detail was crafted meticulously to capture the essence of heartbreak.
The range of languages, dance forms, and styles highlighted the universal nature of heartbreak while celebrating the rich diversity of our community.
The June lipsync challenge fostered a sense of community and emotional support. Viewers and fellow creators rallied behind each entry, providing encouragement and empathetic comments. The conversations sparked by these performances created a safe space for individuals to share their own experiences of heartbreak.
As the curtains fall on the captivating lipsync videos received for the June challenge of #Heartbreak, we bid farewell to an emotional rollercoaster. Although the June challenge has come to an end, the journey of the Hipi Lipsync Battle continues with the tummy-tickling July challenge of
#LOL
. It's your chance to showcase your comedic brilliance, spread laughter, and seize the opportunity to win big. Don't miss out on this incredible chance to participate in the laughter-filled extravaganza of the Hipi Lipsync Battle. Join the July challenge now and let your funny side shine!