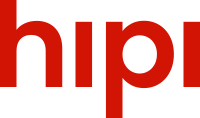 All
News
Product
Creator
Business
Reviving #Retro Magic: Celebrating the Extraordinary Videos in Hipi Lipsync Battle's Fourth Challenge
With a daily cash prize at stake, the competition heated up as creators poured their hearts and souls into crafting captivating videos
In the realm of creative expression and talent, the
Hipi Lipsync Battle
has emerged as an exclusive challenge for video creators to showcase their exceptional skills. The fourth challenge of the battle, themed #Retro, witnessed an array of remarkable acting and lipsync performances that captivated audiences and garnered widespread acclaim. 
With a daily cash prize at stake, the competition heated up as creators poured their hearts and souls into crafting captivating videos. Each artist embraced the essence of retro magic, transporting us to bygone eras with their flair and style. It was a delightful journey through time, where vintage aesthetics intertwined seamlessly with modern creativity. 
The daily cash prize winner, chosen based on the maximum number of likes garnered, emerged victorious with a well-deserved Rs. 1,000 cash prize. Their video resonated with the audience, capturing the spirit of nostalgia and earning their rightful place at the pinnacle of popularity. 
However, it was the exceptional talent of
@sububose11
, that stole the spotlight. His outstanding video swept the monthly winner title, securing an impressive cash prize of Rs. 15,000. The sheer dedication and ingenuity displayed by @Sububose11 left us in awe, demonstrating the boundless potential that lies within the hearts of creators. 
But the journey doesn't end there for sububose11. With his remarkable victory, he now finds himself at the cusp of greatness, with a chance to win the grand prize of Rs. 100,000, and an opportunity to audition for a coveted role in the Zee Music Co.'s upcoming music video. Dreams are set to unfold, and the world eagerly awaits their next mesmerizing creation. 
#HipiLipsyncBattle has consistently nurtured incredible talent, providing a platform where simplicity meets creativity. Each passing month brings forth a new theme, sparking imagination and encouraging participants to explore uncharted territories. It's a testament to the power of simplicity, allowing the brilliance of the creators to shine through without constraints. 
June month theme
#Heartbreak
is already live, and you can win cash prizes and a chance to be featured in a Zee music video. Participate NOW!