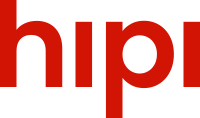 All
News
Product
Creator
Business
#MishMash Fusion Challenge: The Ultimate battle of musical mashups in Hipi GOAT 2
Upload your creations with the hashtag #MishMash and stand a chance to win Rs. 1 lac cash prize
Calling all the singing enthusiasts to step onto the digital stage and showcase your talent for mixing-up two or more songs into a harmonious masterpiece on Hipi. It's time to unleash your creativity and give your videos a unique
#MishMash
touch that will leave the audience mesmerized. Upload your creations with the hashtag #MishMash and stand a chance to win Rs. 1 lac cash prize, plus a once in a lifetime opportunity to get launched by Zee Music Co. Let your creativity flow and show the world what you're capable of! 
Check out the challenge here: 
The #Mishmash challenge has become a platform for singers to showcase their creativity and talent in combining multiple songs into unique and captivating mash-ups. With a daily cash prize at stake, the competition has intensified, driving creators to pour their hearts and souls into their videos.
The #Mishmash videos have become a medium for singers to express their individuality and musical taste. Each singer brings their unique style and interpretation to the mash-ups, resulting in a diverse range of creative combinations. Some choose to merge songs from different genres, while others focus on combining tracks from the same genre or era.
After intense competition and a battle for likes, all the winners of the daily cash prize in the #Mishmash video competition emerged triumphant, earning a well-deserved Rs. 1,000/-. Their videos captivated the audience, striking a chord with viewers and resonating with the essence of #MishMash.
Check out the Leaderboard winners here: 
With thousands of singers uploading their videos daily, the stakes have risen as the search for the best entry intensifies. The winner of this challenge will not only receive a substantial cash prize of Rs. 15,000/- but also secures a coveted spot among the shortlisted 24 contestants for the title of Hipi GOAT 2 winners.
The ultimate winner of
Hipi GOAT 2
will receive a cash prize of Rs. 1 lac., and a lifetime opportunity of getting launched by the Zee Music Co. A prestigious platform known for promoting and nurturing talented artists.
Watch more #MishMash videos here: