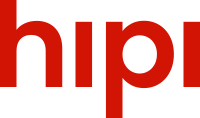 All
News
Product
Creator
Business
Hipi launches a fun fictional learning series with our 'English Da Rakhvala', Lucky Singh
Lucky Singh is here to help you learn English. Whenever English is in danger, it's our 'English Da Rakhvala', Lucky Singh to the rescue!
Hipi
, India's leading short video app has always taken entertainment to the next level. Keeping with this trend, it launches its next trendsetting initiative #LearningWithHipi with a vision to educate while entertaining. With this initiative, Hipi aims to make learning a fun activity for the Indian youth and will be introducing several learning series going forward. Each such learning series will contain entertaining short video episodes that impart knowledge in a specific area or domain that will be immensely useful to the youth of today. The first series in this venture is to make English learning a source of fun for users. It seamlessly bridges the gap between entertainment and education by imparting aspects of the English language in an easy and enjoyable manner.
The series consists of binge worthy episodes featuring a funny and street-smart superhero named
Lucky Singh
. He is a man on a mission to guard the queen's language, English. And he does this in his tongue in cheek style, sprinkled with oodles of humour. 
The English knowledge imparted in the series is in line with the guidelines of the IELTS examination, a prerequisite test to be passed in order to migrate abroad. The episodes are designed in a way that the learner learns a different aspect of the English language in every entertaining episode. Concepts such as pronunciation, grammar, spellings and synonyms are some of the topics that are covered over the course of the series. It intends to lay a strong foundation in the English language that is essential for everyday conversations and more importantly to crack the tests required to study or migrate abroad.
"Unlike conventional learning materials, these videos make learning a fun and memorable experience by providing knowledge capsules in a storytelling format. This enables the learner to grasp the concepts quickly and helps them to apply these learnings in everyday conversations. ", said GBS Bindra, Chief Business Officer of Hipi. He added, "#LearningWithHipi will set a new benchmark on how education can be effectively fused with entertainment."
With the first series of videos releasing this week, the users can start their journey to improve their English language and gain language skills by watching the witty superhero Lucky Singh's videos on his
profile
on the
Hipi
app.
About Hipi
Hipi
is a leading short-form video destination that inspires creativity and passion. Made in India, Hipi has already become India's favourite short video platform for many talented creators. Hipi brings together moments of joy, inspiration, and discovery. The platform empowers brands and merchants to harness the power of storytelling and product discovery in an industry-changing, retail marketing environment.
The app can be downloaded on the Google Play store and the Apple App Store. It can also be accessed via browser at
https://www.hipi.co.in