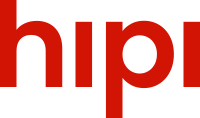 All
News
Product
Creator
Business
Join the #RakshaBandhan Challenge on Hipi and Win Goodies!
Embrace the Joy of Sibling Bond
As the festival of
Rakshabandhan
approaches, the air is filled with excitement and anticipation. It's that time of the year when the bond between siblings takes the center stage, and the thread of love ties hearts together. Hipi, a short-video app platform, that thrives on user engagement, has introduced the lively and heartwarming #RakshaBandhan challenge, offering participants the chance to win exciting Hipi goodies while celebrating the unique connection between brothers and sisters.
Rakshabandhan, is symbolized by the sacred thread, Rakhi, tied around a brother's wrist, is more than just a festival – it's a celebration of togetherness, love, and the unique relationship shared between siblings. With the #RakshaBandhan challenge on Hipi, participants are encouraged to explore this sibling bond in fun and creative ways.
The challenge invites users to create and share short videos that capture the essence of Rakshabandhan. Whether it's a goofy dance-off, a reminiscence of childhood memories, or a heartfelt message that captures the depth of the relationship, participants have the creative freedom to express themselves authentically.
But the fun doesn't stop there – By participating in the #RakshaBandhan challenge on Hipi, users also have the chance to win exciting goodies. It's not just about celebrating the festival; it's about being rewarded for sharing those cherished moments with the Hipi community.
What sets this challenge apart is its ability to bring people closer through digital threads. The #RakshaBandhan challenge creates a sense of unity and belonging, allowing users from different corners of the country to participate and share their unique stories. It's a digital celebration of the bond that ties siblings together, no matter the distance.
In conclusion, the #RakshaBandhan challenge is more than just a challenge – it's an opportunity to celebrate the beauty of sibling relationships and create lasting memories. It's a chance to win exciting prizes while sharing the love and laughter that siblings bring into each other's lives. So, whether it's a crazy dance, a heartfelt message, or a playful prank, participate in the #RakshaBandhan challenge on Hipi, celebrate the spirit of togetherness, and stand a chance to win fantastic goodies while sharing the sibling love!
Check out these videos for some inspiration
About Hipi
Hipi, is a short-video platform that brings together moments of joy, inspiration, and discovery. The platform empowers brands and merchants to harness the power of storytelling and product discovery in an industry-changing, retail marketing environment.
Download the Hipi app on the Google Play store or Apple App Store.