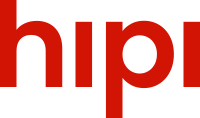 All
News
Product
Creator
Business
The Fever of Hipi Lipsync Battle: Showcasing the Versatility of Acting and Lipsync Creators
As the fever of the Hipi Lipsync Battle continues to grow, let us embrace the upcoming performances with open minds and hearts
In the era of social media and short-form content, one trend has taken the digital world by storm - The Hipi Lipsync Battle. This unique challenge has become a hotbed for actors and lipsync creators to showcase their talent, entertain audiences, and bring characters to life. The battle has given rise to a wide range of content, including doppelgangers of famous actors, reenactments of iconic movie scenes, heartwarming performances from first-time actors, and, yes, even cringe-worthy videos. However, the beauty of this competition lies in its inclusivity, as it welcomes creators from all backgrounds, giving them a chance to shine and win over audiences with their unique styles and performances.
(More than 700 Million video views and still counting)
 Doppelgangers and Imitators: One of the most intriguing aspects of the Hipi Lipsync Battle is the emergence of talented creators who bear an uncanny resemblance to popular actors. These doppelgangers use their physical resemblance, coupled with impressive acting skills, to recreate memorable movie moments or portray beloved characters.
Recreating Iconic Movie Scenes: The battle has also provided a platform for creators to pay homage to iconic movie scenes. With meticulous attention to detail, these dedicated actors bring the magic of the silver screen to our phone screen.
First-Time Actors and Heartwarming Performances: The Hipi Lipsync Battle has proven to be a platform for budding creators to step out of their comfort zones and try their hands at something new. These first timers bring a refreshing and authentic charm to their performances. Their videos often brim with sincerity and unfiltered expressions, evoking genuine emotions from viewers.
Embracing All Types of Content Creators: While the Hipi Lipsync Battle has seen its fair share of incredible performances, it has also welcomed a range of content that might be considered cringe-worthy by some. However, the beauty of this competition lies in its inclusivity. All the content creators are encouraged to participate, regardless of their experience level or style. What may seem cringe-worthy to some may bring joy and laughter to others. The unpredictable nature of audience preferences ensures that every creator has a fair chance of winning, as the ultimate judgment lies in the hands of the viewers.
So, as the fever of the Hipi Lipsync Battle continues to grow, let us embrace the upcoming performances with open minds and hearts. The journey is far from over, and the best is yet to come.