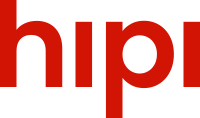 All
News
Product
Creator
Business
Hipi Lipsync Battle: Love-themed Challenge Takes Hipi by a storm
Thousands of creators showcase their creativity and win cash prizes in Hipi's latest challenge
Hipi, India's leading short video app, recently launched its first-ever
Hipi Lipsync Battle
, and it was all about LOVE.
Creators from all over India participated in the challenge, uploading videos that showcased their creative lip-sync skills. The response was overwhelming, with thousands of creators taking part in the competition, and judged by none other than the gorgeous
Ishita Dutta
, known for her acting skills and charming personality. 
The
#Love
challenge provided an excellent platform for creators to showcase their talent and express their love through music and dialogues. As the competition progressed, Hipi introduced a daily leaderboard, where creators with the maximum number of likes were declared as winners and awarded a cash prize of INR 1,000. The challenge received some fantastic entries, with
@amaan_ms
's video standing out from the rest. His exceptional talent and dedication captured the essence of love and won him a cash prize of INR 15,000, together with a direct entry to record a music video, launched by Zee Music Company. 
But, that's not all!
@amaan_ms
also stands a chance to compete with the winners of the other five challenges of the 'Hipi Lipsync Battle' for a grand cash prize of Rs. 1 Lac and an opportunity to record a music video launched by Zee Music Company. The competition is intense, but @amaan_ms is ready to take on the challenge and we wish him all the best. 
The challenge was a huge success, with Hipi receiving an overwhelming response from creators, hitting around 1 Lac video entries. The monthly winner of the #Love challenge, @amaan_ms, was chosen by Ishita Dutta, who was immensely impressed with the creators' entries. The contestants received updates of the most liked videos from the leaderboard section of the Hipi app. 
Hipi Lipsync Battle is not just a challenge for creators to showcase their talent, but also an opportunity to grow and achieve their dreams. With exciting themes, daily leaderboard, and grand prizes, Hipi Lipsync Battle is the perfect challenge for creators to bring forth their talent to the world and connect with a vibrant community of like-minded individuals. 
In conclusion, the first challenge of 'Hipi Lipsync Battle' was an enormous success, providing an opportunity for creators to showcase their talent and express their love creatively. With more challenges to come, we are expecting to see a similar response from the creative community in Hipi. 
Watch more Hipi Lipsync Battle's challenge videos here:
About Hipi: 
Hipi is a leading short-form video destination that inspires creativity and passion. Made in India, Hipi has already become India's favourite short video platform for many talented creators. Hipi brings together moments of joy, inspiration, and discovery. The platform empowers brands and merchants to harness the power of storytelling and product discovery in an ever-changing industry ecosystem and retail marketing environment. The app can be downloaded on the Google Play store and the Apple App Store.