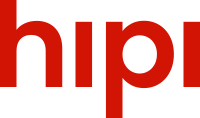 All
News
Product
Creator
Business
Hipi Launches the Search for India's Next Lip-Sync Sensation | #HipiLipsyncBattle
Unleashing the Search for India's Next Lip-Sync Superstar: Hipi's 6-Month Talent Hunt Brings Exciting Judges, Daily and Monthly Prizes, and a Grand Life-Changing Opportunity.
The six finalists will then compete over the next two weeks, and the six judges will select the ultimate winner of the #HipiLipsyncBattle, who will receive a grand cash prize of INR 1,00,000 and an opportunity to be featured in a music video launched by Zee Music Company.
With great power comes great responsibility, and our 6 celebrity judges are the perfect cut for the job. They are well-known names who have proven their acting mettle through popular movies and TV performances. All the celebrity judges are also much-loved Hipi creators and enjoy a considerable fan following. One judge takes over the challenge every month, sets the theme for the challenge, and chooses the monthly winner. The celebrity line-up has Ishita Dutta, Tanvi Thakker, Aanchal Munjal, Shweta Sharma, Shivangi Khedkar, and Swati Kapoor judging the challenge from February to July respectively. They come together at the end of 6 months to select the best from the 6 finalists shortlisted by them and crown the final winner for the #HipiLipsyncBattle.
Hipi's commitment to providing its users with industry validation and the spotlight goes beyond just entertainment.
About Hipi -