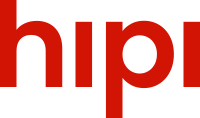 All
News
Product
Creator
Business
Hipi G.O.A.T Season 2: India's biggest digital singing contest is back with a bang
Get ready to witness the hunt for India's most magical voice with Hipi G.O.A.T Season 2
Hipi, India's leading short video platform is excited to announce the launch of season 2 of
Hipi G.O.A.T.
, a nationwide digital singing competition, packed with fun-filled, pitch-and-video-perfect challenges. This competition is open to all types of singers like amateur vocalists, semi-professional singers and hobbyists of all ages and styles, giving them the opportunity to showcase their talents to a wider audience and potentially kickstart their music careers from the comfort of their homes. 
Encouraged by the success of the
Hipi G.O.A.T.
season 1, which attracted thousands of outstanding singers, the competition this time around is again held entirely online, with participants able to enter by submitting entries on the Hipi app. The 3-month pan-India contest will have a new challenge every fortnight, and entries are accepted, in any Indian language. The contestants that prevailed in the challenges will square off in the grand finale for four weeks, post which, the Hipi G.O.A.T. (Greatest Of All Time) will be crowned. The winner will get a once-in-a-lifetime opportunity to record a music video under the Zee Music label.  
This season's judges' panel is stacked in stardom. The chart-topping Bollywood playback singer Palak Muchhal will lend her sharp ear to identify this magical voice. As an experienced performer known for belting out hits like 'Chahun main ya na' and 'Prem Ratan Dhan Paayo,' Palak will be looking for contestants who can deliver exceptional songs and top-notch video performances.
Joining her in promoting the contest is the last season's winner, Sireesha Bhagavatula, who wowed the judges and took home the grand prize alongside Chirag Tomar. Since her victory, Sireesha's served off-the-chart hits with 'Ghodey Pe Sawaar' and 'Phero Na Najariya' of the Qala album released on Netflix, and the Tamil Magnum opus PS1. Being the joint winner of season 1 with Sireesha Bhagvatula, Chirag Tomar's booming voice has become a sensation among the Hipi audience with the recent release of his original, Teri Yaad.   
In this season, with unique challenges every two weeks, 4 winners will be chosen from each region of the country. The 24 winners will get a cash prize of Rs. 15,000 and a direct ticket to the grand finale. The mega winner gets to record a music video under the prestigious
Zee Music Company
label along with a cash prize of Rs. 1 Lac. The 1st Runner-up will get the exclusive opportunity to playback for the title track of a Zee TV show. Additionally, the contestants can win Rs. 1000 every day if their entry receives the highest likes from the Hipi audience.
Commenting on Hipi G.O.A.T. 2, GBS Bindra, the Chief Business Officer said, " Hipi G.O.A.T season 1 was introduced with the goal of providing a platform for emerging singers to showcase their talents and gain recognition in the music industry. With season 2, we are doubly excited to discover the next generation of music stars yet again! " 
So, for all the aspiring singers who have been seeking a platform to showcase their talent and take a step forward in their musical journey, this is their chance.  
For more information about the competition and how to enter, Download the Hipi app, or visit
https://hipi.co.in/goat
About Hipi: 
Hipi is a leading short-form video destination that inspires creativity and passion. Made in India, Hipi has already become India's favourite short video platform for many talented creators. Hipi brings moments of joy, inspiration and discovery. The platform empowers brands to harness the power of storytelling, product discovery and interaction with their audiences via music tracks, filters, hashtag challenges, and more.