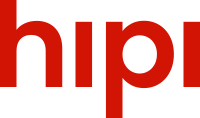 All
News
Product
Creator
Business
Hipi Dance Battle: Where #AnyOneCanDance Their Hearts Out
Participate in the Challenge & WIN Rs. 1 Lac/- on Hipi
Hipi Dance Battle has officially hit the stage, and we couldn't be more excited! Launched on the 21st of October, this electrifying competition promises to be a game-changer in the world of dance challenges.
The first challenge, aptly named #AnyOneCanDance, has already taken the Hipi community by storm. It's a platform where all dance enthusiasts, regardless of their skill level, can showcase their passion for dance and win fantastic rewards. What's even more incredible is that this challenge isn't just about-or-for the professionals; it's about you, your friends, and everyone you know who's got a little dance in their step.
Aanchal Munjal: Promo Video
Let's shine a spotlight on some of the incredible dance entries we've received for the #AnyOneCanDance challenge of the Hipi Dance Battle. It's truly mesmerizing to witness the diversity and creativity in the dance community. Here are a few standout performances:
Graceful Contemporary Moves: We've seen some absolutely graceful contemporary dance routines. The way these dancers blend emotion, storytelling, and fluid movements is truly captivating. It's as if they're painting a vivid picture through dance. 
2. Energetic Hip-Hop Grooves: Hip-hop enthusiasts are setting the stage on fire with their high-energy performances. Their intricate footwork, stunning isolations, and sheer enthusiasm are nothing short of electrifying. 
3. Expressive Bollywood Thumkas: Bollywood dance lovers are showcasing their love for this vibrant style. From the classic Bollywood beats to the latest chart-toppers, these dancers bring out the Bollywood diva and hero in them, leaving us all with a big smile on our faces. 
4. Synchronized Group Performances: The group entries have been a sight to behold. Watching dancers move in perfect unison is awe-inspiring. The coordination and precision are on point, and it's evident that these teams have put in a lot of effort to perfect their routines. 
5. Unique Fusion Styles: Some entries are a beautiful blend of various dance styles. Dancers are mixing their style with famous dancers. It's a true testament to the versatility and creativity within the dance community. 
6. Heartwarming Solo Performances: There have been solo performances that tug at the heartstrings. These dancers tell stories through their movements, and you can feel the raw emotions pouring out on the dance floor. It's incredible how a single individual can convey so much through dance. 
7. Fearless Freestylers: Some dancers are stepping up to freestyle. They're showing that dance is all about self-expression, and they're not afraid to let their unique style shine. It's refreshing to see dancers breaking free from structured routines and just enjoying the music. 
It's important to remember that every dancer, regardless of their level, is adding something special to this competition. It's not just about the technicalities; it's about the passion, the dedication, and the love for dance.
Whether you're a seasoned dancer or you've never busted a move before, Hipi Dance Battle is your stage to shine. Our first challenge, #AnyOneCanDance, encourages dancers from all walks of life to join in the fun, break the barriers, and create magic with their unique style.
Now, you might be wondering, "What's in it for me?" Well, we've got some pretty fantastic incentives: 
Daily 1k Prize: Every day, the video with the most likes on the Leaderboard wins a cool 1,000 bucks. That's right, daily! 
Monthly 15k Prize: For those who really stand out, two monthly winners will walk away with 15,000 INR each. A little extra cash in your pocket, perhaps? 
Grand Prize: As if that weren't enough, the grand prize is the big kahuna! All the monthly winners, along with two wildcard entries, will compete for the ultimate cash prize of 1 Lakh INR. It's the dance showdown of the year, and the stakes are high!
So, what are you waiting for? Pick your favorite dance track, showcase your moves, and let your inner dancer shine. Whether it's a graceful waltz, a hip-hop groove, or just some funky freestyling, we want to see it all. Remember, the most important thing is to enjoy yourself, express yourself, and celebrate the joy of dance.
Hipi Dance Battle isn't just a competition; it's a celebration of talent, creativity, and unity. It's where you can let loose, feel the rhythm, and be part of a vibrant community that loves to dance as much as you do.
Join the #AnyOneCanDance challenge now, and let's make some dance history together. Get those dancing shoes on, groove to your heart's content, and show the world that at Hipi Dance Battle, everyone can dance their way to victory!
Let the dance revolution begin!