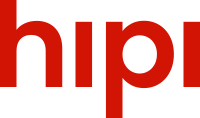 All
News
Product
Creator
Business
Giggles Unleashed: Inside the Phenomenal #Lol Campaign on Hipi
Rolling on the floor with #LOL through Lipsync Videos on Hipi
In this fast-paced world of social media, campaigns/ contests have become an integral part of connecting with users and fostering a sense of community. One such campaign that recently captured the attention of millions was the
#Lol
Campaign of Hipi Lipsync Battle. This unique initiative sought to bring laughter and joy to people's lives, inviting users to participate in creating and sharing humorous content. Over the course of a month, the campaign unleashed a wave of creativity, remarkable entries and received a positive impact on the Hipi community.
Hipi, a popular short-video platform known for its creative content, set the stage for users to showcase their talent and wit. The campaign was open to everyone, encouraging participants to experiment with various forms of humor, such as lip-sync, stand-up comedy, pranks, and comical sketches. The primary goal was to entertain the audiences and to create an environment where users could connect through shared laughter.
Winner video: 
Entries Received
The response to the #Lol Campaign was beyond imagination, with participants from all corners of the world contributing their share of hilarity. The campaign received a vast array of entries, each unique in its own way:
Hilarious Lip-syncs: Users took the challenge to perform funny lip-syncs to famous movie dialogues, TV shows, and comical audio snippets. Some participants went an extra mile by incorporating energetic dance moves, elevating the entertainment quotient to a greater height.
2. Daily Life Rant: Many users showcased their talent through a comical route on their daily routine of life. These skits humorously portrayed everyday situations, cleverly highlighting the amusing aspects of everyday life.
3.
Prank Videos:
 Pranks, when done right, are a source of endless laughter. Participants ingeniously played pranks on un-suspecting friends and family members, capturing their reactions for everyone to enjoy.
4.
Funny Animal Videos:
 Animals have an innate ability to bring joy to our lives. Users shared heartwarming and funny videos of their pets engaging in adorable and humorous antics.
Impact on the Hipi Community
The #Lol Campaign's success was evident not only from the sheer number of entries, but also from the vibrant interactions it sparked within the Hipi community. Laughter became a unifying factor, transcending cultural barriers and languages. Users from diverse backgrounds found common ground in humor, and this sense of camaraderie fostered a positive atmosphere on the platform.
The campaign provided an opportunity for talented creators to gain recognition and appreciation for their comical abilities. It also served as a platform for budding comedians to showcase their potential and connect with a wider audience.
Wild Card Entry
Introducing an exciting twist to the competition, the challenge was also extended to offer a thrilling opportunity through its 'wild card entry'. This extension opened the doors for participants of all walks of life for the coveted #GrandWinner title. Regardless of prior involvement, anyone with a passion for creativity was eligible to take the stage and showcase their talents. The stakes were high, with a remarkable incentive awaiting the best contender: a chance to seize the spotlight as the #GrandWinner and secure a rewarding prize of Rs. 1 lakh. The allure doesn't end there, as the cherry on top entails a featured music video in collaboration with the prestigious Zee Music Company. For those who don't clinch the top spot, there's still a commendable consolation with a cash prize of Rs. 15,000. This extension and wild card entry truly level the playing field, celebrating raw talent and unearthing hidden gems, making this competition a thrilling spectacle of creativity and ambition.