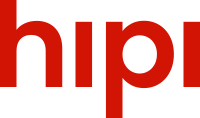 All
News
Product
Creator
Business
#Gadar2 Challenge on Hipi has hit the internet by a storm
Participate in the #Gadar2 challenge and let's celebrate this masterpiece
Prepare to dive back into the heart-pounding world of love and patriotism as Hipi presents the much-awaited #Gadar2 Challenge. Hipi presents to you the #Gadar2 Challenge, and the gratification is nothing short of fantastic – Hipi goodies that will make your Bollywood-loving heart skip a beat!
A Saga of Love and Patriotism 
'Gadar: Ek Prem Katha' released in 2001 and left an indelible mark on Indian cinema. Starring Sunny Deol and Ameesha Patel, the film told the epic tale of love transcending borders against the backdrop of India's struggle for independence. It's a story that has resonated with generations of movie goers.
The #Gadar2 Challenge 
With the overwhelming success of #Gadar2, Hipi invites you to participate in this exciting challenge and show the world what you've got! Whether you're a comedian, dancer, singer, fashionista, travel enthusiast or a jack-of-all-trades who loves to create entertaining content, this challenge is for YOU! undefinedundefinedundefined We want you to create short videos that feature the dialogues and songs of #Gadar2 movie. Remember, the more creative, the better!
How to participate in #Gadar2 challenge: 
Choose a song, dialogue or even a look that you love the most from the movie Gadar 2 starring Sunny Deol, Ameesha Patel or Utkarsh Sharma
Create a short video that showcases your creativity, personality and mood. Feel free to incorporate any style: whether it's a dance routine, a lip-syncing performance, recreating a look, or any other creative idea that comes to mind
Post your video using the hashtag #Gadar2 in the caption
Upload as many amazing videos as you wish on Hipi and make sure it's public, so you can be discovered
For inspiration, check these videos out-  
How to Win Hipi Goodies 
Participating in the challenge is simple and fun. Here's how you can become eligible to win fabulous Hipi goodies:
Download Hipi: If you're not already a Hipi user, download the app and create an account. It's a cinch to get started
Create Your #Gadar2 Tribute: Craft a video or a series of videos that showcase your love for #Gadar 2. This can include recreating iconic scenes, sharing your favorite dialogues, dance moves or anything that catches your eyes in the movie
Use the Hashtags: Don't forget to include the hashtags #Gadar2 in your video captions. This is how your entries will be discovered
Share Your Tribute: Post your videos on Hipi, and make sure they're set to 'public' so that everyone can enjoy your creativity
Engage with the Community: Interact with fellow 'Gadar' fans by liking, commenting, and sharing their entries. Let's make this challenge a true celebration of Bollywood! 
The Gratification: Hipi Goodies Galore! 
Now, let's talk about the exciting part – The gratification! When you become a standout participant in the #Gadar2 Challenge, you stand a chance to win exclusive Hipi goodies, Amazon vouchers, swag, and other surprises that will make you feel like a true Bollywood star. 
Get Ready to Shine!  
Whether you're a fan of Sunny Deol's heart-thumping dialogues or Ameesha Patel's timeless beauty, the #Gadar2 Challenge on Hipi is your chance to shine. So, grab your phone, let your creativity flow. Join the challenge today, immerse yourself in the world of 'Gadar,' and win those irresistible Hipi goodies.