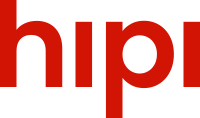 All
News
Product
Creator
Business
Embrace the Festive Fervor with #OwnThisOnam on Hipi
From Kummattikali dance to Vallamkali boat race gear-up for the excitement that Onam has to offer
Hipi, a platform that empowers users to showcase their creativity through short videos, has become a hub for expressing cultural celebrations in innovative ways. With #OwnWithOnam, Hipi users are gearing up to share their unique interpretations of the festival, creating a virtual extravaganza that captures the essence of Onam.
One of the most exciting aspects of #OwnThisOnam on Hipi is the ability to connect people from various corners of the globe, transcending geographical limitations. This digital celebration promises to create a global tapestry of cultures and customs, exemplifying the diversity that Onam seeks to embrace.
In essence, #OwnThisOnam on Hipi is poised to be an extraordinary convergence of tradition and innovation, allowing individuals to celebrate Onam in their own distinctive styles. Whether it's participating in the Kummattikali dance or recreating the excitement of the Vallamkali boat race, Hipi users are all set to make this Onam uniquely their own. Keep an eye out for the captivating festivities as #OwnThisOnam unfolds on Hipi, heralding the spirit of unity, creativity, and joy that defines this remarkable festival.
Looking for inspiration, well here are some amazing videos from Hipi creators enjoying the onset of the festivity:
About Hipi
Hipi, is a short-video platform that brings together moments of joy, inspiration, and discovery. The platform empowers brands and merchants to harness the power of storytelling and product discovery in an industry-changing, retail marketing environment.
Download the Hipi app on the Google Play store or Apple App Store.