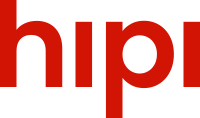 All
News
Product
Creator
Business
9 Ultimate Ways to Boost Your Presence on Short Video Apps
Hipi allows users to create and share short videos with a variety of filters, effects, and music tracks along with a host of other features
Short video platforms or apps offer users the ability to create and share short videos, typically between 15 seconds to 3 minutes in length, on a variety of topics ranging from comedy to beauty to education and more. They have seen explosive growth in recent years, driven by the increasing popularity of short-form video content and the widespread adoption of smartphones and mobile devices. 
The Hipi app is one of the most well-known short video platforms and has quickly become a hit among users. Hipi allows users to create and share
short videos
with a variety of filters, effects, and music tracks, along with a host of other features. One of the key strengths of Hipi is its focus on user-generated content, which features unique videos created and shared by its users. This has led to a vibrant and diverse community of creators on this platform, with content ranging from
dance videos
to
cooking tutorials
to travel vlogs to comic clips to film-related content. The engagement created by Hipi in the form of fun challenges with exciting prizes makes the app more exciting and rewarding to use and it has been steadily increasing its popularity. 
Many such short video platforms are on a growth trajectory with no signs of slowing down. More and more users are turning to these apps for editing videos and simply for entertainment purposes. This increasing user base has attracted businesses and marketers who are looking to leverage the power of these platforms for wider reach and engagement. Hence to effectively capture a target audience, it is imperative to learn to boost one's presence on these short video apps to leverage and grow one's brand. 
Here are 9 definite ways to boost your presence on short video apps. 
1. Know Your Platform 
Every short video app has a unique audience, culture, and its own set of unique features. Before you start using the app for making videos, it's essential to understand the platform you're using. Take some time to explore the features and functions of the platform, including the various types of content that users are sharing, the filters and effects available, the tools for editing and creating videos and any marketing features that can be incorporated in the videos. This can help you to understand the types of content that resonate with users on the platform and the strategies that successful creators are using to build a following.  
2. Create High-Quality Content 
Creating high-quality content is very crucial in boosting your presence on short video apps. You don't need expensive equipment or a professional videographer to create quality content. Focus on producing videos that are visually appealing, informative and entertaining. Use good lighting and clear audio to make your videos stand out. Music and sound effects can add a lot of depth and emotion to your video and can help to create a more immersive experience for viewers. Choose music that complements your content and helps to create the mood that you're looking for. Make maximum use of editing tools to adjust the colour of your footage, add special effects, cut your video, etc. to convey a cohesive and story 
3. Engage with Your Audience 
Engaging with your audience is another critical element in stamping your presence on short video apps. Build a relationship with your audience and show them that you value their feedback and input by responding to their comments in a timely and thoughtful manner. Calls to action (CTAs) are prompts that encourage viewers to engage with your content, such as liking, commenting, sharing, or following. Use CTAs strategically in your videos to encourage viewers to act and engage with your content. Keep your followers engaged to build a community around your content, which will result in increasing your visibility on the app 
4. Utilize Hashtags 
Hashtags are a sure-fire way to strengthen your visibility on short video apps. They help users find content relevant to their interests and increase your reach. When choosing
hashtags
for your videos, make sure that they are relevant to the content of your video and the interests of your audience. Research popular hashtags that are best suited to your content and use a mix of popular and niche hashtags to increase the discoverability of your content among your target audience. This can help you to identify trending topics and conversations that you can join and contribute to. Additionally, you can create your own hashtags to brand your content and further visibility 
5. Be Consistent 
Consistency is key when it comes to sustaining your hold on short video apps. Post regularly and at optimal times to keep your audience engaged and interested. Create a schedule for posting your videos on the platform. This could be daily, weekly, or bi-weekly, depending on your availability and the demands of your content. Having a schedule can help you to stay organized and ensure that you are consistently posting new content. Try using themes or series for your videos that interest the audience. This can help to build anticipation for your next video and make it easier to come up with new content ideas. In the event you are facing a creative block, don't be afraid to repurpose or re-use old content. You can update or remix old videos or use snippets from previous videos to create new content. This will help your audience recognize your brand and build loyalty towards it 
6. Collaborate with Other Creators 
Collaborating with other creators is an excellent way to deepen your presence on short video apps. It can help you to reach new and wider audiences and build relationships with other members of the short video community. Look for opportunities to collaborate with other creators in your niche and be open to partnerships that can help to promote your content and increase your visibility 
7. Keep Up with Trends 
Staying up to date with the latest trends on short video apps is essential to staying relevant and growing your presence. Keep an eye on what's trending and incorporate those trends into your content. Follow other creators in your niche or who create similar content like you. This can help you to stay on top of recent trends and see how other creators are incorporating them into their content. Pay attention to popular hashtags on the platform and see how creators are using them. This can give you insights into what's trending and help you to come up with ideas for your own content. The '
Feed for you
' page on short video apps showcases popular and trending videos on the platform. Monitor this page regularly to see what types of content are getting the most views and engagement. Challenges are a great way to engage with the community and stay on top of the latest trends. Participate in challenges that are relevant to your content and audience and put your own unique spin on them 
8. Leverage your platform's features 
Every platform offers several features that help in building brand value. For example, the shoppability feature on Hipi is a convenient tool that allows users to easily purchase products shown in the videos. Users can simply click on tagged items within the content and proceed to the corresponding product page to make a purchase. This feature enhances the convenience and accessibility of online shopping, making it easier than ever to find and buy desired products through the Hipi platform. Another feature offered by Hipi is the playlist feature which categorises the users video based on a similarity. By understanding these features, the user can effectively stand out from their competitors. Explore these features and leverage them to further enhance your brand value 
9. Analyse Your Performance 
Regularly analysing your performance on short video apps is a must to understand what's working and what's not. Keep an eye on how many views and likes your videos are getting, as well as the number of comments and shares. This can give you insights into what types of content are resonating with your audience. Monitor your follower growth over time to see if your content is popular with new viewers and in retaining existing followers. Use the analytics tools on the platform to see who is watching your content, including their age, gender, location, and interests. This can help you to tailor your content to your target audience and attract new viewers. Analyse your video retention rate to see how long viewers are watching your videos. This can help you to understand what types of content are keeping viewers engaged and what may be causing them to lose interest. Try out different types of content and analyse how they perform. This can help you to refine your content strategy and focus on creating the types of videos that attract your audience. This will optimize your content strategy and improve your presence on the platform.
In summary, a lasting and rewarding presence on short video platforms is a combination of relevant content, effective presentation, consistency, collaboration and the ability to quickly identify and adapt to changing audience interests.