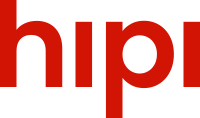 All
News
Product
Creator
Business
The Art of Combining Music and Cricket: A Celebration of CW2023
#BleedBlueOnHipi: Uniting Fans for Team India in Cricket World Cup 2023
Cricket and music are two of the most cherished forms of entertainment around the world. Both have the power to unite people, evoke emotions, and create unforgettable memories. When these two art forms come together, they create a unique and electrifying experience for fans and participants alike. The Cricket World Cup 2023 (CW2023) event beautifully encapsulated this union, showcasing the seamless blending of music and cricket on a grand stage.
The Synchronization of Music and Cricket 
The amalgamation of music and cricket is a delicate dance that requires a deep understanding of both disciplines. Music serves as the heartbeat, setting the mood and igniting the passions of the audience. It acts as a conduit for emotions, enhancing the overall experience. Cricket, with its strategic gameplay and electrifying moments, brings an entirely different kind of excitement to the table. Together, they form a harmonious relationship that elevates the event to extraordinary heights.
Cricket World Cup 2023: A Spectacular Showcase 
The ongoing Cricket World Cup 2023 is a testament to the seamless integration of music and cricket. The cricket matches themselves are nothing short of spectacular. Elite athletes from various nations showcasing their prowess, treating the audience to breathtaking moments and heart-stopping finishes. The synergy between the players, the crowd, and the music creates an immersive experience that will be etched in the memories of attendees for years to come.
The Birth of #BleedBlueOnHipi  
The campaign takes its name from the team's iconic blue jersey, which has come to symbolize the indomitable spirit of Indian cricket. The hashtag, #BleedBlueOnHipi, has been making waves on social media platforms, particularly on Hipi, a rising star in the world of short video content.
Hipi: The Hub of Cricket Enthusiasm  
Hipi has quickly become a haven for cricket enthusiasts. With its user-friendly interface and vibrant community, it provides a platform for fans to come together, share their love for the game, and support Team India. 
What Does it Mean to 'Bleed Blue'?  
'Bleed Blue' is a phrase that has become synonymous with supporting Team India. It signifies a deep and unwavering commitment to the team, a willingness to stand by them through victories and defeats. The campaign encapsulates this sentiment, encouraging fans to proudly display their allegiance
How Fans Are Participating  
The #BleedBlueOnHipi campaign has taken various forms of expression. Fans are creating and sharing videos, pictures, and messages showcasing their love for Team India. From recreating iconic moments to composing original songs and poems, creativity knows no bounds. The campaign has transcended geographical boundaries, with fans from different parts of the world coming together to be a part of this collective celebration. If you too are looking for some tips on how to be a part of this movement, then follow these simple steps:
Use 'Bleed Blue' effect: Go to CREATE mode, select time duration, tap on Effects and use 'Bleed Blue' effect in your videos. Here's a reference to help you out: 
Do Hipi's Cheer Hook Step: Every time an Indian player hits a boundary or takes a wicket, cheer for them by re-creating the Hipi's cheer hook step  
Dress Up in Blue: Up your FQ and show your unique, blue-themed outfits  
Musical Tribute: Sing an anthem or a song to energize the Team India squad  
Culinary Creations: Whip up delicious blue-themed dishes or drinks to celebrate Team India's journey in the tournament. Share your recipes and inspire others!  
Innovative Dance Routines: Let's bring the cricket fever to the digital world and dance on!   
Artistic Expression: Paint, sketch, or craft your interpretation of Team India's success. Let your creativity flow onto the canvas!  
Feel free to collaborate with friends or loved ones to make it even more entertaining.  
Focus on good lighting and clear audio to enhance the video quality.  
If you are going to use text in the video, make sure it is readable, aesthetically placed in safe zone and the spelling is correct. Otherwise avoid using text in the video.  
Make sure to sync your performance with the audio/song  
undefinedThe contest is open to all genders, genres, ages and regions. So, give it your all, watch the Indian cricket team's matches, cheer them on, and share your excitement on Hipi. 
Check out these videos and get started:
Join the Movement  
The
#BleedBlueOnHipi
campaign is not just a hashtag; it's a movement fueled by the passion and energy of cricket fans. Whether you're a seasoned supporter or new to the game, there's a place for you in this vibrant community. Join the movement, share your love for Team India, and let the world see you #BleedBlueOnHipi!
#BleedBlueOnHipi campaign stands as a testament to the unbreakable bond between Team India and its fans. It's a celebration of the sport, of unity, and of the unwavering spirit that defines Indian cricket.
The art of combining music and cricket, demonstrating the ability of this unique amalgamation to captivate, inspire, and unite people from all walks of life. The seamless integration of world-class cricket and captivating music performances will leave an indelible mark on the hearts of fans and participants alike.