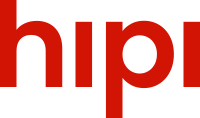 All
News
Product
Creator
Business
Lets Celebrate the #Gurpurab's Rich Traditions & Teachings on Hipi
Show us how #Gurpurab inspires you!
Guru Nanak Jayanti, also known as Gurpurab, is a significant Sikh festival celebrated to commemorate the birth anniversary of Guru Nanak Dev Ji, the founder of Sikhism. As we approach this auspicious occasion, it's time to infuse the festive spirit with creativity and joy! To make the celebrations even more vibrant, Hipi invites everyone to participate in the
#Gurpurab
challenge and stand a chance to win exclusive Hipi goodies and a shout out on
social media
.
The #Gurpurab challenge is open to everyone, regardless of age, background, or talent. It's all about expressing your joy and reverence for Guru Nanak Dev Ji through short videos. Here's a list of easy-to-do and fun activities from various genres that you can choose from:
Lip Sync: Create a lip-sync video showcasing your favourite Shabad (Sikh hymn) or a Guru Nanak Dev Ji's teaching. Use creativity to add a personal touch to your performance.
Acting: Re-enact a short scene depicting a moral lesson from Guru Nanak Dev Ji's life. Bring out the essence of his teachings through your acting skills.
Music and Singing: Share your vocal talents by singing a Shabad or a devotional song. Let the power of your voice convey the spiritual significance of the occasion. Feel free to make an amazing video with a musical instrument.
Art: Showcase your artistic skills by creating Sikh-themed artwork or illustrations that capture the essence of Gurpurab, Sikh history, or teachings of Guru Nanak Dev Ji. Whether it's painting, calligraphy, paper crafts, or sculpture, explain the symbolism and significance behind your artwork.
Food: Prepare traditional Punjabi dishes like kada prashad or langar food. Share the recipes and the significance of these dishes during Gurpurab.
Fashion: Create a short fashion video inspired by Sikh attire or incorporate elements that represent Guru Nanak Dev Ji's philosophy. Showcase how fashion can be a form of expression and respect.
Beauty: Share a beauty routine that reflects simplicity and natural beauty, aligning with Guru Nanak Dev Ji's teachings on inner beauty and humility.
Travel: If possible, create a travel vlog visiting places of Sikh significance or locations associated with Guru Nanak Dev Ji's life. Share the spiritual experience of the journey.
Dance: Choreograph a dance routine set to a spiritual or devotional track. Let your body express the divine energy that Guru Nanak Dev Ji's teachings inspire.
Fitness: Infuse fitness into the celebration by creating a workout routine inspired by Guru Nanak Dev Ji's emphasis on a healthy mind and body.
Humour: Craft a light-hearted, humorous video that incorporates Guru Nanak Dev Ji's wisdom in a fun and entertaining way. Laughter is a great way to spread joy!
Family and Community Involvement: Showcase how you and your family or community celebrate Gurpurab, whether it's volunteering, participating in community service, or engaging in spiritual practices.
Storytelling and Poetry: Share short stories, poems, or spoken word pieces that narrate the teachings and stories associated with Guru Nanak Dev Ji. Inspire others with your words. Create informative videos explaining the history, significance, and traditions of Gurpurab and Sikhism. Share lesser-known facts.
How to participate in #Gurpurab:
1. Create your Gurpurab-themed videos using trending devotional songs, lip sync-able audios or in your original voice.
2. Add the hashtag #Gurpurab in your video description and upload them on Hipi app.
3. Encourage fellow Hipi users to like, share, and engage with your content!
Participating in the #Gurpurab challenge is not just about winning prizes; it's an opportunity to express your creativity, learn more about Guru Nanak Dev Ji's teachings, and connect with a community celebrating this joyous occasion. So, pick a genre that resonates with you, create short videos filled with love and reverence, and join us in spreading the spirit of Guru Nanak Jayanti! May your creativity shine and bring joy to all who witness it. Happy Gurpurab!