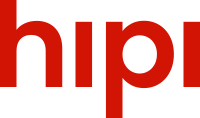 All
News
Product
Creator
Business
Are you ready to be crowned #TheBiggestFan of #Badshah on Hipi?
Let the challenge begin! May the most talented fan win!
Hey
Badshah
fans! We know you've got the moves, the charisma, and the swag, so here's your chance to shine and win some amazing prizes in the process. Get ready to flaunt your talents and creativity in the
#TheBiggestFan Of #Badshah
challenge! Whether you're a dancer, singer, actor, artist, fashionista, or foodie, there's an opportunity for everyone. Join the fun, express your love for Badshah, and stand a chance to win cash vouchers and exclusive Hipi goodies. Let the world see your unique talents, and who knows, Badshah himself might be watching! So, grab your cameras, hit record, and participate in the challenge!
 How to Enter:
Participating in #TheBiggestFan of #Badshah challenge is easy. All you need to do is create short videos showcasing your skills in various categories. Let's break them down for you: 
Lip Sync: Channel your inner rapper and lip-sync to your favourite Badshah track. Show us your lyrical prowess and groove to the beats. Extra points for creativity and syncing those tricky verses flawlessly 
Acting: Re-enact a scene from one of Badshah's music videos or movie appearances. The more dramatic, the better! 
Humour: Badshah is not just about beats; he's got a great sense of humour too. Create a funny skit or a stand-up routine that would make him crack a smile. Laughter is the best way to win hearts! 
Dance: Show us your LIT moves while recreating his iconic hook steps! Or simply flaunt your best moves using his songs whether it's traditional dance, hip-hop, or a fusion of styles, make sure it's a performance that would make Badshah proud. 
Singing: If you've got the vocals, it's time to shine. Sing your heart out to Badshah's tunes or give his songs a unique twist with your own style. Let your voice be the star. 
Art: Express your love for Badshah through art. Create a painting, drawing, or digital art piece inspired by his music and persona. Let your creativity flow! 
Food: Cook up a storm in the kitchen while grooving to Badshah's tunes. Whether it's a spicy treat or a fusion recipe inspired by his diverse musical style, present it with flair. 
Fashion and Beauty: Badshah is a style icon. Show off your fashion sense by creating a look inspired by his unique style. Style yourself in outfits inspired by Badshah's iconic looks. Create a fashion video featuring your Badshah-inspired wardrobe. Experiment with hair & beard styles and create a look that mirrors Badshah's bold and distinctive style. Show off your glam transformation (transition) with flair.
 Get some inspiration here
How to Submit: Download the Hipi app and create your profile. Create Badshah-themed short videos and upload them on Hipi app. Don't forget to add the hashtags #TheBiggestFan and #Badshah in your caption. Make sure your profiles are public, so we don't miss your incredible entries.
Gratification: Best entries shall win Amazon vouchers and cool prizes! The contest is open to Badshah's fans of all ages, from anywhere in the world.
All the die-hard fans of Badshah, who groove to his beats, rap along to his lyrics, and idolize his style, join in on the fun and participate in #TheBiggestFan of #Badshah challenge! Show your love for Badshah by creating awesome videos featuring his hit songs, dialogues, looks, and iconic hook steps. The contest kicks off now and runs until 27th November 2023. This challenge is open to Badshah's fans of all ages, from anywhere in the world. So, get those creative juices flowing, and let's make this the biggest fan contest #Badshah has ever seen! Not only will you have a blast, but you also stand a chance to win some incredible prizes!